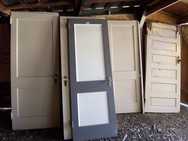 Solid wood doors with glass knobs & brass hardware. Various widths: 30,32,34 inches height: 80" Excellent condition. $100 each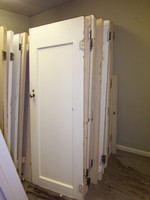 Solid wood interior doors w/ various widths by 84" height. Brass hardware Priced at $100 each.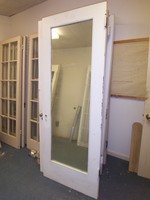 Solid wood interior door w/ mirror at 84" height and most likely used for bathroom use. Brass hardware. Priced $135 each.